Earth Month – Selestial Soap
I LOVE laundry that smells clean.  LOVE it.  The trouble is, 3 of the 5 of us at my house have sensitive skin.  This makes clean smelling laundry really difficult!  I've looked into some of the "pure" soaps with scents, but they are almost always super expensive.
I recently found Selestial Soap through someone else's Facebook giveaway, and it looked interesting.  I love the premise that products can be eco-friendly AND similar in price to the commercial brands!  The 100oz (100 load) size detergent is $11.99…almost the exact price as a similar size bottle of my commercial ("free") detergent!  I also discovered that you can purchase 16oz bottles of Selestial Soap detergent concentrates which you mix yourself in your 100 oz bottle, further reducing your carbon footprint!  I really like that idea!
I received a bottle of detergent and a bottle of bleach alternative to try.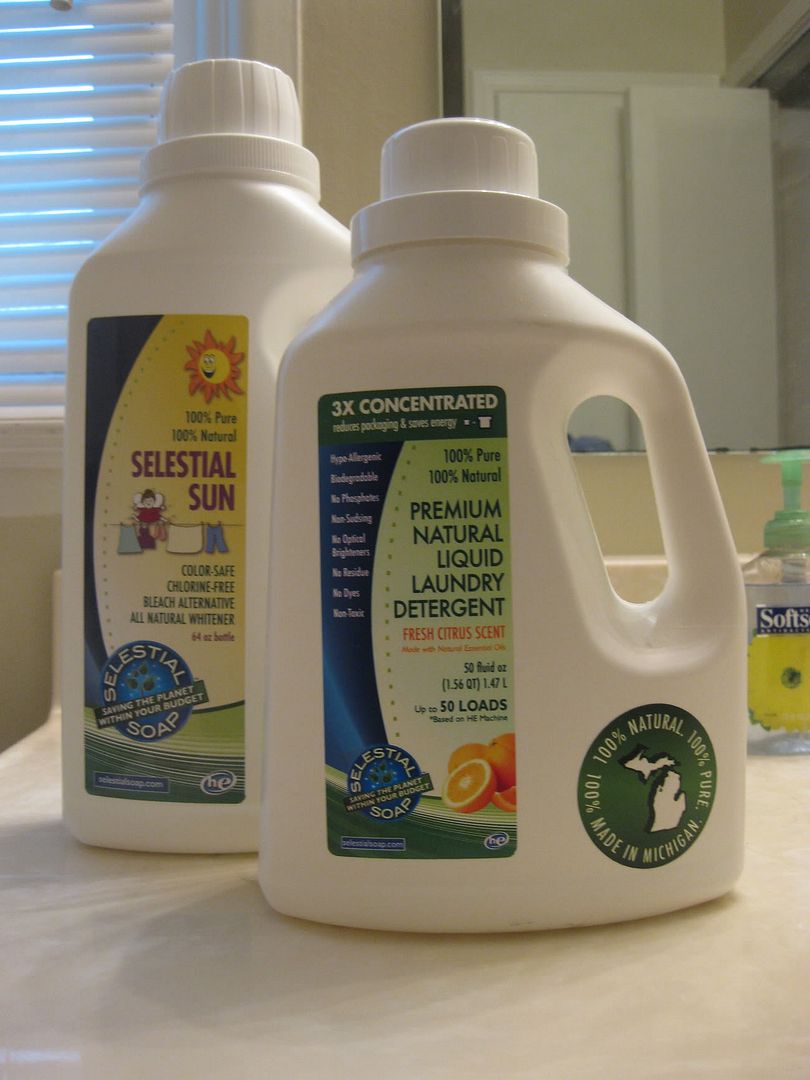 The bleach alternative is great.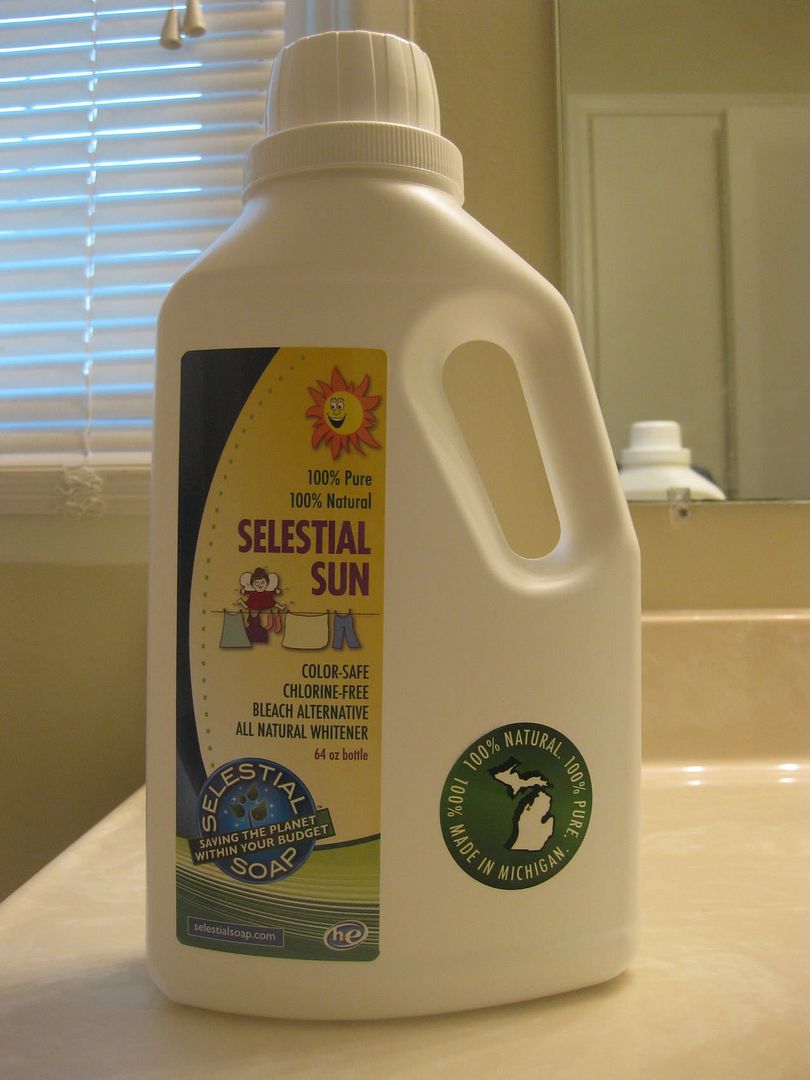 I hate using bleach on my clothes because (among other reasons) it seems to wear them out a lot more quickly.  I've tried bleach alternatives before but never natural ones.  I really like this bleach alternative!  I wish I'd taken some before and after pictures of the white socks in my house.  They are certainly whiter than they were before!  It says it's color safe, too, but I didn't want to test that on my husband's work clothes (which are what I really need it for!) so I tried it on some of the kids' clothes.  Bugsy is still a bit of a bed wetter at night – not every night, but often enough – and I tried it on his bedding and jammies.  There was NO fading, and I feel a bit better knowing that they were washed with that bleach alternative!
The detergent is amazing!
As I mentioned, I typically use a "free" detergent, which leaves my laundry smelling like…well…nothing.  I secretly envy a certain friend whose three daughters always smell "fresh."  My kids?  No odor.  (I guess that's still good, right?)  I loved that I could use a detergent that had a bit of smell to it!  I started using this detergent just for Stinky's diapers, but quickly switched to using it for all the laundry.  I'm glad I gave it a try!  We have super sensitive skin at our house, as I said, and I was concerned about reactions.  We did not have a single reaction to Selestial Soap!  Our clothes were sparkling clean (or would have been, had they been the sparkly kind!) smelled great, and were soft as ever!  I love Selestial Soap!  I'm convinced!